LOVEVOOK Convertible Backpack Purse for Women, 2pcs set
SKU: VYMB2031LK03T
Photos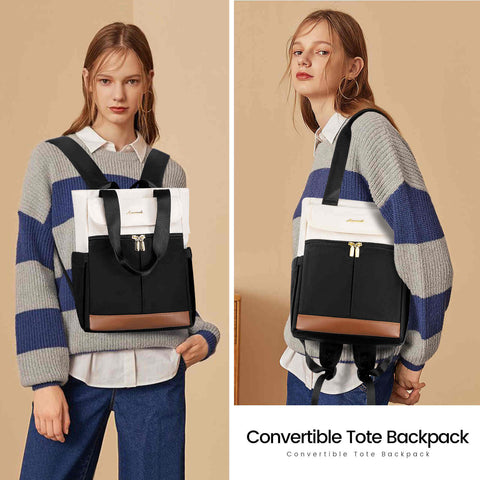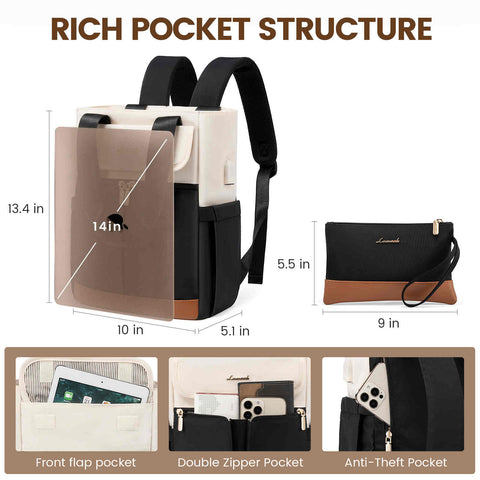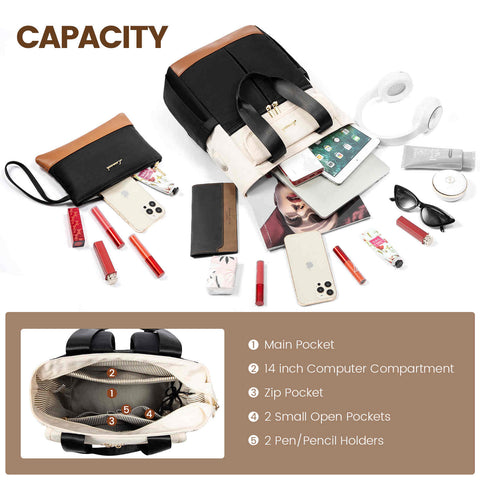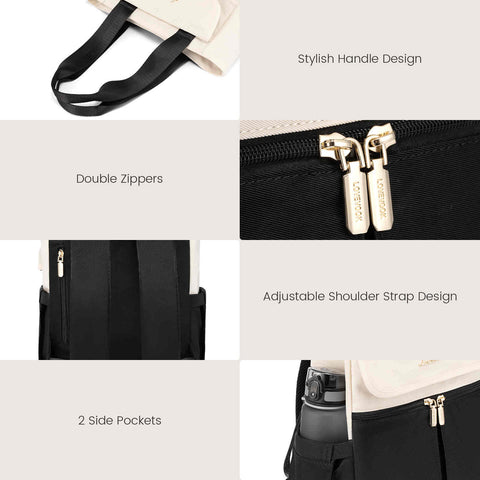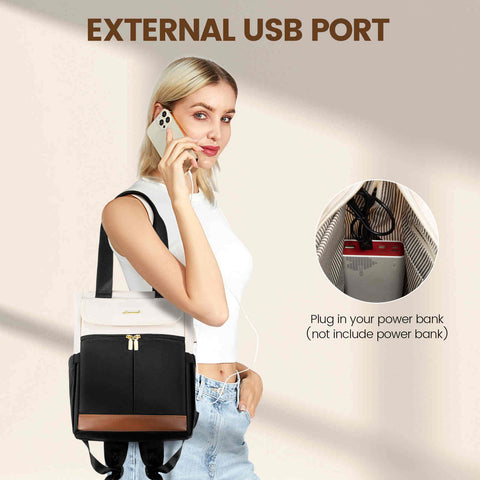 Description
Versatile and Stylish: LOVEVOOK Convertible Backpack Purse for Women can be worn as both a backpack and shoulder bag, making it ideal for any occasion. Its sleek and elegant design is perfect for women who want to make a statement with their accessories.
Perfectly Organized: With multiple pockets, this laptop backpack is perfect for carrying all your essentials in an organized manner. The bag comes with a matching wristlet, so you can keep your valuables safe and secure while on the go.
Water-Repellent and Durable: Made from high-quality materials, this Convertible Backpack is water-repellent and durable, ensuring that your belongings are always protected from the elements. It's the perfect laptop bag for women who are always on the move.
Convenient USB Port: This backpack comes with a USB port that lets you charge your phone while you're on the go, so you never have to worry about running out of power. It's a must-have feature for anyone who relies on their phone for work or play.
Perfect Size: With dimensions of 12.4*8.3*3.5 inches, this backpack is the perfect size for everyday use. It's not too big or too small, making it easy to carry around wherever you go. Whether you're traveling for work or leisure, this Convertible Backpack is the perfect companion for any adventure.